Natural Gas at an Unnatural Price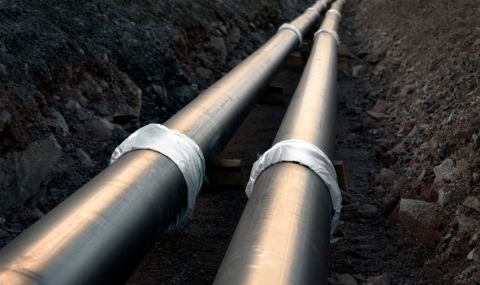 High energy costs in New England created a crisis for the member manufacturing facilities of the Industrial Energy Consumer Group (IECG). While other areas of the United States had plenty of natural gas at reasonable prices, New England was still stuck with a decades-long problem of shortages due to insufficient pipeline capacity. The IECG realized it needed to take serious action and Preti Flaherty was ready for the challenge.
Fueling New England business
Our Energy Law Group has years of expertise in law, regulation and policy of electric markets. We knew that the best way to bring more natural gas at lower costs to New England was to show demand for new pipelines. If we could put Maine in a leadership position and influence other states to commit to purchase natural gas, more pipeline infrastructure would be built. A comprehensive energy omnibus bill was needed to authorize the Maine Public Utilities Commission to commit to purchasing a large supply of natural gas.
Change from the ground up
We gathered key stakeholders from the Maine's executive and legislative branches, industry and environmental groups to map out a plan. A direct lobbying effort targeted all 186 members of the Maine legislature to encourage approval of the bill. Smart grassroots and media campaigns educated the public on the benefits of the bill, as well as encouraging direct contacts to legislators to influence their vote. The bill passed with enough votes to override a veto by the Governor.