Making Hydroelectric History in Maine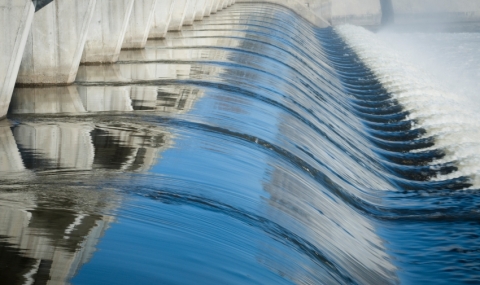 In December 2012, Brookfield Renewable Energy Partners decided to purchase an attractive portfolio of hydroelectric assets in Maine and New Hampshire. This would be one of the largest acquisitions in Maine in the prior 20 years, with an enterprise value of approximately $760 million—and they had four months to do it. Brookfield turned to Preti Flaherty's Energy Group to lead the way.
A supercharged acquisition
A deal this large included several regulatory, municipal, and federal approvals to meet in a short amount of time. In addition, the hydroelectric facilities were located on multiple rivers, including two that were designated critical salmon habitat by the US Fish and Wildlife Service. Brookfield needed our help to ensure compliance.
More power to them
Our team of attorneys rolled up their sleeves, working across several groups to get the job done right. The Environmental Practice team reviewed Federal Energy Regulatory Commission (FERC) license provisions and addressed any environmental issues. Our Real Estate team negotiated all aspects of title work, including areas of recreational use for the public. As a result, Brookfield now operates one of the largest publicly-traded, renewable power platforms globally.