MCED HR Workshop Series: Employment and HR Issues Startups are Most Likely to Encounter in the First Year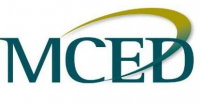 Preti Flaherty
One City Center - Penthouse Floor
Portland, Maine
Workshop II: Employment and HR Issues Startups are Most Likely to Encounter in the First Year
This series is designed to help startups, entrepreneurs and growing business professionals navigate state and federal employment laws and human resources issues facing new and growing employers. Each session in this 3-part series will focus on a specific employment issue in a talk and discussion format hosted by Kevin Haskins of Preti Flaherty and Johnna Major of Cornerstone HR.
Workshop II discussion topics include:
Employee classification
Creation of employee handbooks
Paid time off policies
Culture vs. Compliance – discrimination/harassment
Click here for more information or to register. The series is complimentary.
Future Workshops
Workshop III: December 13, 2017
Employment Contracts